Ram Sales
A ram sale is held annually on property in August at Keith in the South East of South Australia. The best of the drop are specially selected for the auction team.
Our main selling season is in Spring of each year, however sales at other times of the year can be arranged. We also have private selections outside of the ram sale teams. Please contact us if you require rams at any time and we can organise an inspection.
The 2020 Ram Sale will take place on the property Emu Flat 675 Emu Flat Road Keith and will begin at 1pm. Inspection of the rams will begin at 10am.
A light luncheon will be available at  the property on the day.
Results from the Ram Sale in 2020
Main Auction
Offered – 159
Sold – 144
Top Price – $6,400
Average – $1,876
Mini Auction
Offered – 50
Sold – 15
Top Price – $1,600
Average – $573
Rams Born May/June 2019
Rams Shorn on 25th March 2020
Fibre tests taken on 24th March 2020
Staple length taken on 12th July 2020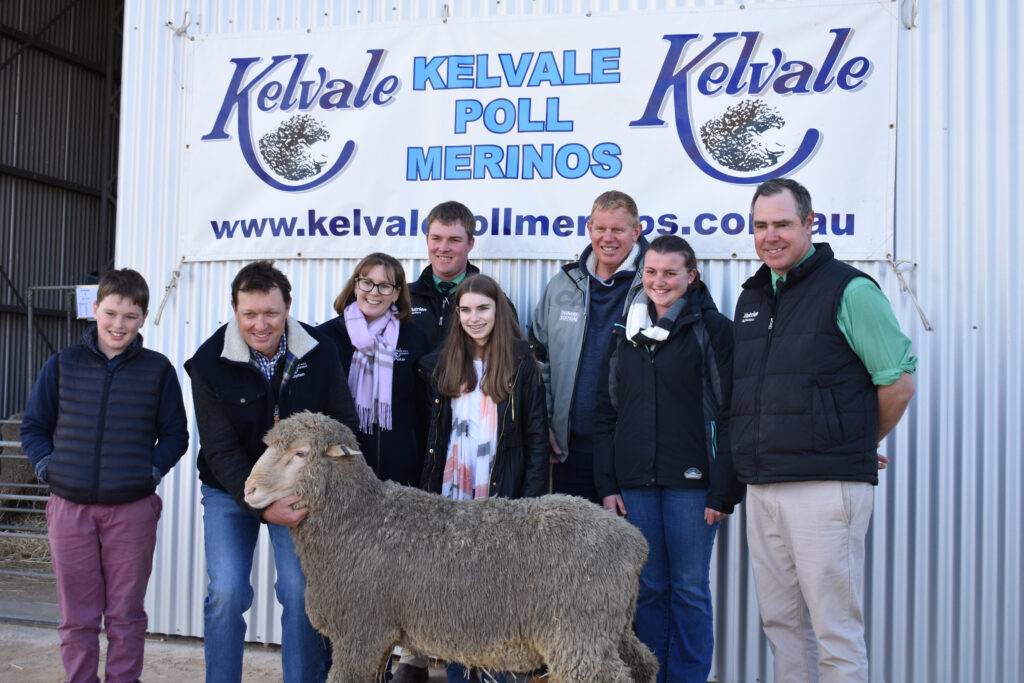 Pictured from left with the top priced Ram at the 2020 Ram Sale are Bradley, Stephen and Peta Kellock, Alistair Keller from Nutiren, Jessica Kellock, Leon Vietch with daughter Samantha Vietch and Richard Miller from Nutrien.